What are you looking for?
Remote ISO 9001 Certification
3 October 2020
Contents
Introduction
Remote certification audit
Remote DIY implementation
Remote training
Remote ISO 9001 consultancy
Pros and cons
Conclusion
Whether you choose to implement ISO in-house or rely on an external consultant, all steps to certification and beyond can now be done remotely. In this article we'll explore remote ISO 9001 certification and explain how it can work for you.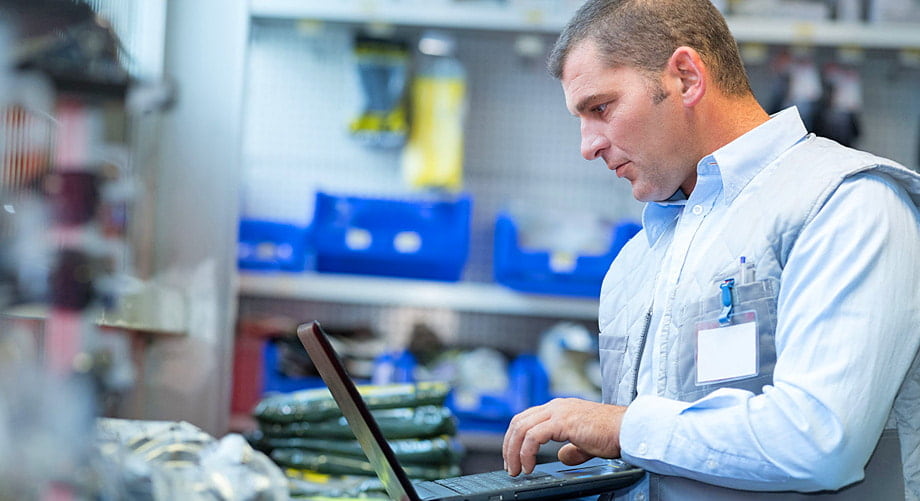 Remote ISO 9001 Certification Audits
Sooner or later you'll be ready for the certification audit. This is the point where external auditors review your company's documentation, evaluate your quality management system, report any noncompliances (non-conformances), and draft a plan for future surveillance audits. Nowadays, it's possible to conduct the entire certification audit remotely without any auditors visiting your facilities
The easiest way to get started is to use our free Registrar Finder service to locate a registrar who can offer remote certification audits. Most registrars do offer this service, but it's always best to select someone early in the implementation phase as this will enable you to plan ahead and budget for costs.
Video and Photographic Evidence
Before the virtual audit, auditors will usually ask you to video your processes, production areas, office and external spaces, and anywhere else that plays a key role in your business. Photos are also useful, so snap away at anything that defines your organization and the products or services it offers. If your facility is large or difficult to visualize, consider hiring a drone to grab some aerial footage. The purpose of this is to put the auditors in your shoes. The more familiar they are with you, your company and its operations, the better they'll be able to do their job.
Data protection and confidentiality
Data protection and confidentiality are important considerations. Before starting an audit, you and the auditors will need to agree on a secure method for sharing information. You'll also need to reach an agreement that ensures all information is processed with strict confidentiality. Further, you may ask the auditors either not to record online interviews and video conferences, or to record and then delete them within, say, 48 or 72 hours.
Scheduling, Software and Hardware
When you're ready for the audit, a schedule needs to be agreed on. Auditors will expect you and your team to be online at designated times and for specified durations. Live streams can be organized directly to relevant parties within your company, thereby enabling top managers, stakeholders and internal auditors to co-witness and interact during the virtual audit. This sort of collaboration optimizes involvement from all sides and improves the likelihood of a satisfactory outcome.
The following list highlights some of the key points that you and your team should be aware of prior to the virtual audit.
Stable internet or WiFi connection
A good internet or WiFi connection throughout the facility is essential. A modern, standards-compliant browser such as Firefox, Chrome or Edge is also important.
Installed video conferencing software
This typically includes either Skype, Microsoft Teams, Zoom or Google Duo. Your auditors will clarify this requirement in advance. Make sure you have a webcam and headset.
Hardware requirements
Remote auditors will periodically ask for live walkthroughs or video inspections of certain processes. As well as having a member of staff ready to oblige, you'll need either wearable camera glasses or a smartphone capable of streaming high quality video. Other hardware requirements include computers, laptops or tablets with sufficient processing power to run modern video apps.
Make documentation available
Auditors will review your documented information either during or after the remote audit. You must ensure that documents are available in digital format, for example in the form of scans, screenshots, PDFs, photos or Word files.
Quiet conference rooms or office space
It's desirable, though by no means mandatory, that your company's audit participants have a shared space for uninterrupted remote auditing. If this isn't possible (due to health concerns, perhaps) it's fine for participants to witness the audit from their homes or wherever else that's practical and convenient.
Remote DIY Implementation
There are two mainstream approaches to setting up an ISO 9001 system. You could either hire a consultant to oversee the implementation or you can manage it yourself, in-house, with the help of a certification kit.
Good news is that all steps involved in the DIY approach can be completed by you and your team from pretty much anywhere. Just download the kit to your computer and follow the included instructions. There's certainly no need for outsiders to visit your company. And if at any time you get stuck, the kit's vendor will sometimes offer dedicated customer support to resolve whatever problems you're having.
Worth noting is that reputable vendors should also be able to offer advice for selecting a registrar who can perform remote certification audits. Most registrars do offer this service, but any additional help with the selection process is a bonus.
Remote ISO 9001 Training
In the context of ISO 9001, remote training can be provided for your company's staff in the form of e-learning, video programs, and specialized "live" courses taught by ISO consultants or similarly qualified instructors. E-learning is an extremely flexible option. Students simply login to their course whenever they want and wherever they are. All that's needed is a decent internet connection and a computer, tablet or smartphone. Video training programs are equally versatile. Just upload them to your corporate network and staff will be able to access them as and when they want.
"Live" courses are high-end, fully customizable solutions that merge convenience with targeted training. They are generally designed for groups, but there's no need for students to be together in the same room. As with remote audits, the course instructor will use video conferencing software to interact with attendees, administer group assignments, and monitor training exercises.
Remote ISO 9001 Consultancy
If you hire a consultant to implement your ISO system, the steps involved will typically include gap analysis, project planning, training, documentation development, implementation, and internal auditing. All steps can be managed remotely, and for the most part the methodology underpinning them is similar to that used for remote certification audits. Generally, though, channels of communication will be more fluid and likely to rely as much on phone and email as online meetings.
ISO projects usually start with a gap analysis (which is done in the same way as a remote audit) and the preparation of an implementation plan. Developing the plan requires minimal input from the organization and its team. Once the plan is completed, the consultant will schedule a remote meeting to explain and answer questions.
Staff training requirements should be clarified during this early stage of the project. Consultants may offer customizable training solutions of their own, or they may recommend remote options such as e-learning or video programs.
The documentation development and implementation phases will involve one or more video conferences to determine the nature and extent of documentation you'll require, and to create the flowcharts (or process maps) that depict your company's processes and their interconnections. Consultants may also request live walkthroughs in order to get a better understanding of your organization, as well as its operations and their interdependencies. These phases will usually be the longest of the project and the ones requiring the most communication between company staff and the consultant.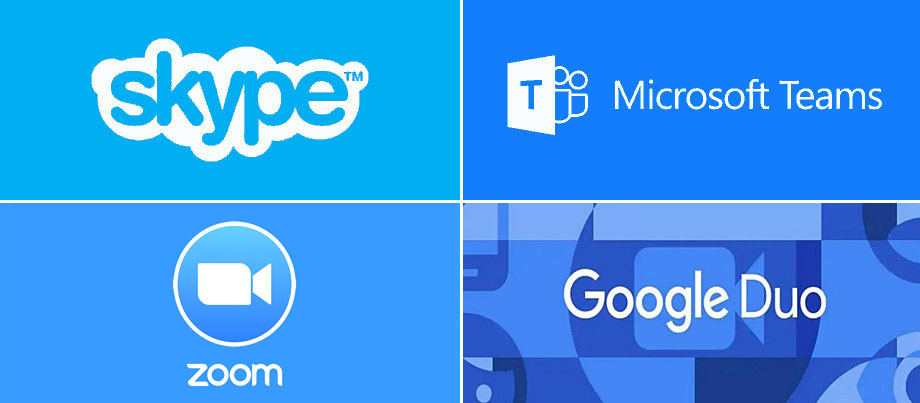 The final part of the project is the internal audit, which can be thought of as a self-check mechanism to determine conformity with ISO 9001 requirements, evaluate effectiveness, and pinpoint opportunities for improvement. The "mechanics" and requirements are much the same as for remote certification audits.
Pros and Cons
Whichever way you look at it, the pros of remote ISO 9001 certification invariably outweigh the cons. Most consultants relish the opportunity to take on remote contracts since they can greatly improve time efficiency and access to competence, as well as reduce wait times and mitigate risk. In addition, stripping out travel and accommodation expenses not only makes consultancy services more affordable, but also reduces the environmental impacts associated with travel.
Clients are equally positive. The opportunity to tap into a consultant's knowledge and experience, whether from the office, at home or a weekend getaway, is a major draw. And of course the cost savings involved are always a boon. The versatility that remote training offers is another major advantage.
By comparison, the drawbacks are quite minor. They include, for example, possible issues with technology and/or software, and sometimes a belief that audits are best performed through physical rather than virtual inspections. Some company owners also miss the face-to-face communication that remote working forgoes, and consider online interactions a poor substitute for real life meetings.
Conclusion
Remote ISO 9001 auditing and certification aren't simply passing fads. The latest revision of ISO 19011 (an international standard that sets out guidelines for auditing management systems) now includes specifications for conducting remote audits. This is a clear indication that remote, or virtual, methodologies are here to stay and, with the numerous advantages they offer, may eventually displace traditional on-site audits as the preferred option.
9001Simplified offers everything needed to make your remote ISO 9001 certification a success. Our DIY toolkit includes e-learning courses, video training programs and remote consulting, while our full-service consultancy features custom training presented through video conferencing. Contact us anytime and have our consultants help you strategize and plot a road map to remote certification.
If you enjoyed this article, subscribe for updates
Stay in touch with our free resources on ISO 9001
We won't send you spam. Unsubscribe at any time.

Copyright (©) 2004-2021 – 9001Simplified.com – All Rights Reserved.
Privacy Policy
|
Terms & Conditions
|
Money-Back Guarantee
Thanks. Your message has been sent. We'll get back to you as soon as possible.