What are you looking for?
10 Reasons Why You Need ISO 9001 Certification
14 January 2021
In this article we'll take a close look at the benefits of ISO 9001. Drawing on interviews with business leaders, case studies published by ISO, and decades of our own experience, we'll give real-world examples of how ISO 9001 (the world's best-known quality management standard) impacts on customer and employee satisfaction, quality and productivity, sales revenues, and company reputation.
We'll examine the internal and marketing benefits of ISO 9001, and explain how adopting the standard can lead to increased profitability. In short, we'll give you some very good reasons why ISO 9001 is right for your organization.
The Internal Benefits of ISO 9001
Frequently the most significant benefits of ISO certification are internal rather than marketing. This is confirmed by the International Organization for Standardization in a series of case studies examining how companies in more than 20 countries worldwide benefited from ISO 9001. The following were identified as the main benefits:
Improved customer satisfaction and loyalty
Happier and more competent employees
Better quality products and services
Increased efficiency, fewer mistakes, and less wasted time
Reduced overall risks
It shouldn't come as a surprise that that the most important benefits of ISO 9001 are operational rather than marketing. ISO 9001 was designed as a tool for companies to improve their operations and bottom line; certifications and marketing benefits came later.
Improved Customer Satisfaction and Loyalty
Customer satisfaction is a key focus of ISO 9001. The standard requires that your organization not only determines if customer requirements have been met but also monitors your customers subjective perception of it. This almost inevitably ensures that a properly implemented quality management system will deliver customer satisfaction.
The importance of meeting – and indeed exceeding – customer expectations can't be overstated. Satisfied customers will be retained: they will become repeat customers and eventually develop a strong sense of loyalty. In due course they may generate additional revenue streams though written or word of mouth recommendations.
A happy, engaged, well-trained and competent workforce is a productive workforce. Employee satisfaction is a major benefit of ISO 9001.
Happier and More Competent Employees
In our article, How ISO 9001 Benefits Employees, we discussed how a robust ISO quality management system can impact positively on staff. Benefits typically include:
Empowered employees
The feeling of being empowered plays a major role in boosting job satisfaction. Involving and engaging employees are among ISO's core principles, and ones that contribute greatly to a happy, motivated workforce.
Employee training / Professional growth
Another key tenet of ISO 9001 is employee training. Employees always respond favorably to training programs, staff reviews and evaluations, additional responsibilities, and opportunities for career development. Employees enjoy knowing they're part of a company that's moving forward and their career is in safe hands.
Better understanding
The ISO standard's strong focus on customers and customers' needs helps staff better understand how their actions affect the end product or service, and how their actions can help pave the way to improvements.
Greater employee engagement
ISO 9001 fosters a strong supportive culture that engenders enthusiasm, engagement, and increased productivity.
A happy, engaged, well-trained and competent workforce is a productive workforce. In this respect, employee satisfaction is a major benefit of ISO 9001.
Better Quality Products and Services
Better quality is what's typically associated with – and expected from – ISO 9001 and certified companies. It is in fact one of the key benefits of implementing the standard. The following case studies, published by the International Organization for Standardization, illustrate this point very well.
Festo, Brazil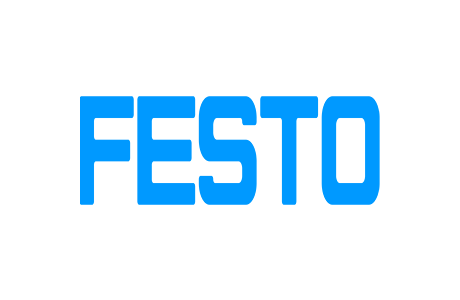 A thorough implementation of ISO 9001, combined with organizational, managerial and technical improvements, was the driver behind the increased quality and productivity in manufacturing, allowing Festo Brasil to become a world-class producer for a significant part of Festo's global portfolio.
Petra Engineering, Jordan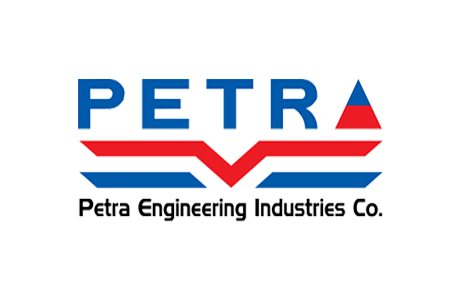 With the help of the ISO 9001 quality management system, Petra was able to ensure tight control over its production processes, helping to build up its reputation as a high-quality producer.
The above case studies are quite typical. The 9001 Standard incorporates the Plan-Do-Check-Act (PDCA) cycle. Once this is integrated into a culture that fosters continuous improvement, organizations can ensure that their processes are effectively managed, and opportunities for improvement can be determined and acted on.
Increased Efficiency, Fewer Mistakes, and Less Wasted Time
Several of the Standard's requirements result – directly and indirectly – to improvements to operational processes, both in terms of efficiency and reliability. For example, the requirements on employee competence, updated documentation and supplier controls all play a role in achieving less scrap, waste and rework. The process approach and risk-based thinking, both of which are fundamental concepts of ISO 9001, contribute to a better and more efficient integration of operational processes with less room for error.
VINAKIP, Vietnam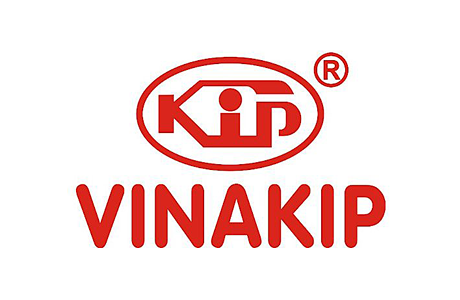 The quality management system based on ISO 9001 helped VINAKIP define its business processes clearly and share information regarding product characteristics, key activities, performance indicators and good practice. This resulted in the overall improvement of processes, a reduction in product variety and better cooperation with suppliers, leading to higher-quality inputs, less waste and a lower number of repairs.
PT Wijaya Karya Beton, Indonesia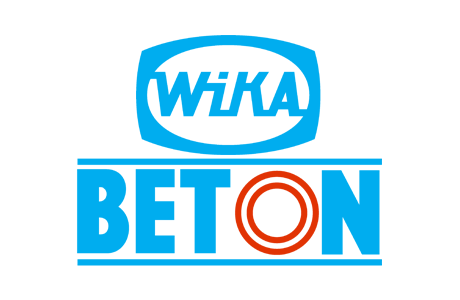 Under a unified quality management system based on ISO 9001, the operations of different business functions were integrated and optimized. Particularly relevant are the time savings in the engineering business function due to the dissemination of standardized information (e.g. for material specifications, process specifications and standardization of the product). This information is also used to define better working instructions and operational procedures, leading to the increased efficiency of several production processes. Such developments have also helped to achieve higher product quality, boosting both customer confidence and sales revenues.
Reduced Overall Risks
Risk-based thinking is an important component of the 9001 Standard. To quote from the Standard itself: "Risk-based thinking enables an organization to determine the factors that could cause its processes and its quality management system to deviate from the planned results, to put in place preventive controls to minimize negative effects and to make maximum use of opportunities as they arise."
The Standard emphasizes that risk should be identified and mitigated throughout the entire organization. And it's not only top management that's responsible – all employees need to be involved. Once a culture of risk awareness has been established, and once the required controls are in place, organizations will benefit from reduced overall risks.

The Marketing Benefits of ISO 9001 Certification
An ISO 9001 certificate is a superb marketing tool. Displaying it on your website or company documents speaks much about your commitment to quality products and services, customer and employee satisfaction, and the overall efficiency of your operations. Marketing benefits can be summarized as:
Increased sales and market share
Fulfilling a sales prerequisite
Easier access to international markets
Prestige
As valid as marketing benefits are, we need to repeat that ISO 9001 was conceived as a tool for companies to improve their operations, and the most important benefits are often operational (ie, internal) rather than marketing.
Increased Sales and Market Share
The International Organization for Standardization informs us that ISO 9001 certification does indeed enhance financial performance, and this is achieved mainly through increased sales. This is perhaps unsurprising after considering the internal benefits discussed above. However, there is more to it. The ISO 9001 certification mark is the world's most recognized indicator for quality, providing certified companies with a clear advantage over their competitors. It's for this reason that certified companies miss no opportunity informing potential customers about their 9001 credentials.
Fulfilling a Sales Prerequisite
The ISO 9001 Standard requires certified organizations to implement criteria for the selection of their suppliers. While organizations are free to determine their own criteria, a trend has emerged among larger enterprises to stipulate ISO 9001 certification as a prerequisite. Also worth noting here is that many government agencies are increasingly replacing their own quality standards with a requirement for ISO 9001 certification.
When a supplier is bidding for a contract, it's often a prerequisite to be ISO 9001 certified in order to be considered. This is especially true when dealing with government departments.
Easier Access to International Markets
Penetrating new markets is seldom easy, especially if your company or brand is little known outside its country of operation. Barriers to entry may include uncertainties about your products and services, or doubts about your ability to deliver in accordance with schedules. ISO 9001 registration overcomes these and other hurdles by acting as a badge of quality that's respected globally. It tells potential customers that your company can be trusted and your products or services will be among the best on the market. Equally, the ISO certificate dispels concerns about internal factors such as efficiency, wastage, and ethical employment practices.
Prestige
The ISO certificate is a badge that deserves to be shown off with pride. It increases your company's reputation. We already discussed the resulting increase in sales. But your reputation can also attract more highly skilled employees, and increase the potential for partnerships or even acquisition. There are countless ways that ISO certification and the cachet it generates can directly and indirectly benefit your organization.
Increased Profits
The described benefits of ISO are impressive but for owners and investors it's often only the bottom line that counts. Hence the question if ISO 9001 certification with all its benefits really leads to increased profits. Or, in other words, will the internal and marketing benefits outweigh the cost of implementing and maintaining the quality management system?
The cost side of the equation is relatively easy to pinpoint as the primary contributors are consultancy, Do-It-Yourself tools and training, the registrar, and the time spent by staff. Putting a monetary value on the benefits is a greater challenge. And then there is the time factor: what's the value of reaping the benefits starting in, say, 2 months versus 1 year?
While the differing circumstances of each company will lead to different answers, these two rules are true in every case:
A simplified ISO system with efficient processes not only minimizes the cost of maintaining it but also tends to amplify the benefits.
A focus on the desired benefits during ISO implementation leads to the best results.
In addition, you may refer to ISO 10014 for useful guidelines on how to optimize the financial and economic benefits of ISO 9001.
Conclusion
ISO 9001 is the world's most popular quality management system. According to recent data, more than a million organizations worldwide are certified, spanning all sizes across a broad range of industries. The benefits are numerous and have a profound impact on both company culture and the bottom line.
Not every organization is reaping the benefits of ISO 9001 certification to the same degree. Much depends on the implementation methods. If you want to know what's involved in implementing the ISO 9001 standard, check out our article on the ISO 9001 certification process.
If you enjoyed this article, subscribe for updates
Stay in touch with our free resources on ISO 9001
We won't send you spam. Unsubscribe at any time.

Copyright (©) 2004-2021 – 9001Simplified.com – All Rights Reserved.
Privacy Policy
|
Terms & Conditions
|
Money-Back Guarantee
Thanks. Your message has been sent. We'll get back to you as soon as possible.