What are you looking for?
Six Tools for More Effective Audits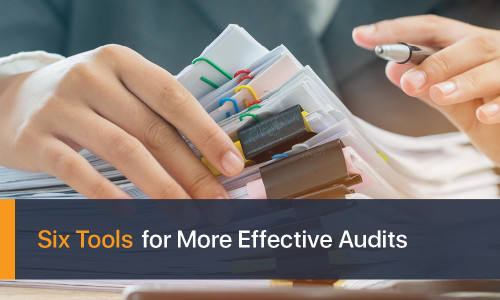 Download your complimentary guide (PDF)
Your internal audit program could become the most powerful element of your quality management system. This guide will explain 6 practical techniques that auditors can easily use to improve their audits and gain more business value from the ISO 9001 internal audit program.
Download now!
To download your free guide and subscribe to regular updates fill in your details below.
We won't send you spam. Unsubscribe at any time.