What are you looking for?
How to Set and Reach Your Goals for ISO 9001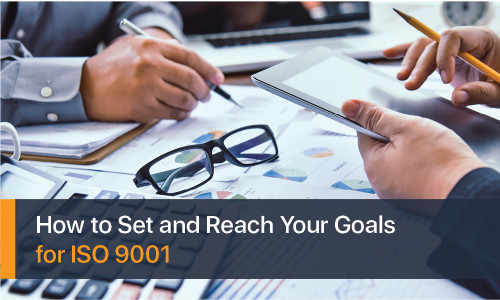 Download your complimentary guide (PDF)
Identifying the internal benefits you want to gain from ISO 9001 is a critical factor in the success of your certification efforts. This free guide provides you with a framework for developing your list of desired benefits, transforming them into objectives and integrating them into your quality planning and review processes.
Download now!
To download your free guide and subscribe to regular updates fill in your details below.
We won't send you spam. Unsubscribe at any time.