What are you looking for?
ISO 9001 Required Documents and Records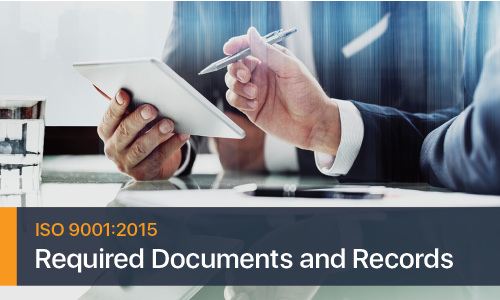 Download your complimentary guide (PDF)
The ISO 9001:2015 standard includes both explicit and implicit requirements for documentation. Experience has shown that many companies find it difficult to strike a healthy balance between under- and over- documenting. Let us clarify what's really needed.
Download now!
To download your free guide and subscribe to regular updates fill in your details below.
We won't send you spam. Unsubscribe at any time.