What are you looking for?
10 Ways to Boost Employee Involvement in ISO 9001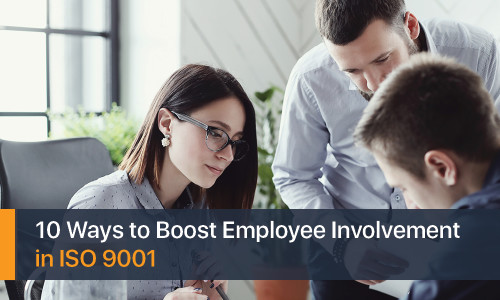 Download your complimentary guide (PDF)
Getting your employees actively involved in the ISO 9001 certification project is a critical factor for success. This guide explains 10 practical techniques to encourage employee participation in your certification initiative to create a better, more effective and sustainable quality management system.
Download now!
To download your free guide and subscribe to regular updates fill in your details below.
We won't send you spam. Unsubscribe at any time.